If Austin's country music scene had a phone number, Huck Johnson would be the person who answered when you called it. He already receives an outsized number of calls every day from Austin's musicians, stages, and recording studios. And he books more gigs than there are days in a year.
So Dim Lights, Thick Smoke was eager this week to pick Johnson's brain about his latest recording session at Ameripolitan Studios, relaunching his guitar chops with "The Jackknives," digging for dinosaur bones with his daughter, and Michigan's influence on country music.
---
Dim Lights, Thick Smoke: Rumor has it you were in a recording studio last week. What project are you working on?
Huck Johnson: I went into the studio to record a song with Blake Whitmire. And I was doing some demos for songs I had written, as well.
I had gone to a home studio that belongs to a friend of mine to cut the demos. But I've done several records in Ameripolitan Studios, which is Dale Watson's studio on the north side of town. And that's where I did some recording with Blake Whitmire. I recorded a record or two with Sophia Johnson there. That's a great studio and I find myself there quite a bit.
DLTS: All of this studio recording can't be cheap to do. How have you made it work to be able to be in the studio so often over the years?
HJ: Man, it's always something different. There's some old bands that I've had and we'd kind of include the band as a member of the band when you're splitting up money. Say you have a three-piece band: We'd split the money four ways, and the band always gets a share. And before you know it, you kind of have enough saved up, if you're working enough, to go make a new record, or press some new CDs, or just squirrel away money. It's always a combination of bang for the buck. With most of the people I'm working with and myself, budget is always a concern.
But it's great in this town. There's a lot of studios where you can go make a record for a pretty reasonable price.
DLTS: There's been a significant uptick in sales of home recording gear over the past year. Have you felt that?
HJ: Yeah. I can include myself on that list. It was during the pandemic that I bought my first digital audio interface to do some recording myself. I've started to teach myself recording software. But I think a lot of people around here are doing that, too.
Even if you're not making whole records, a lot of people I know will get hired to record their part on records from afar. They can just do that right from their homes and they don't have to go anywhere. It's super convenient.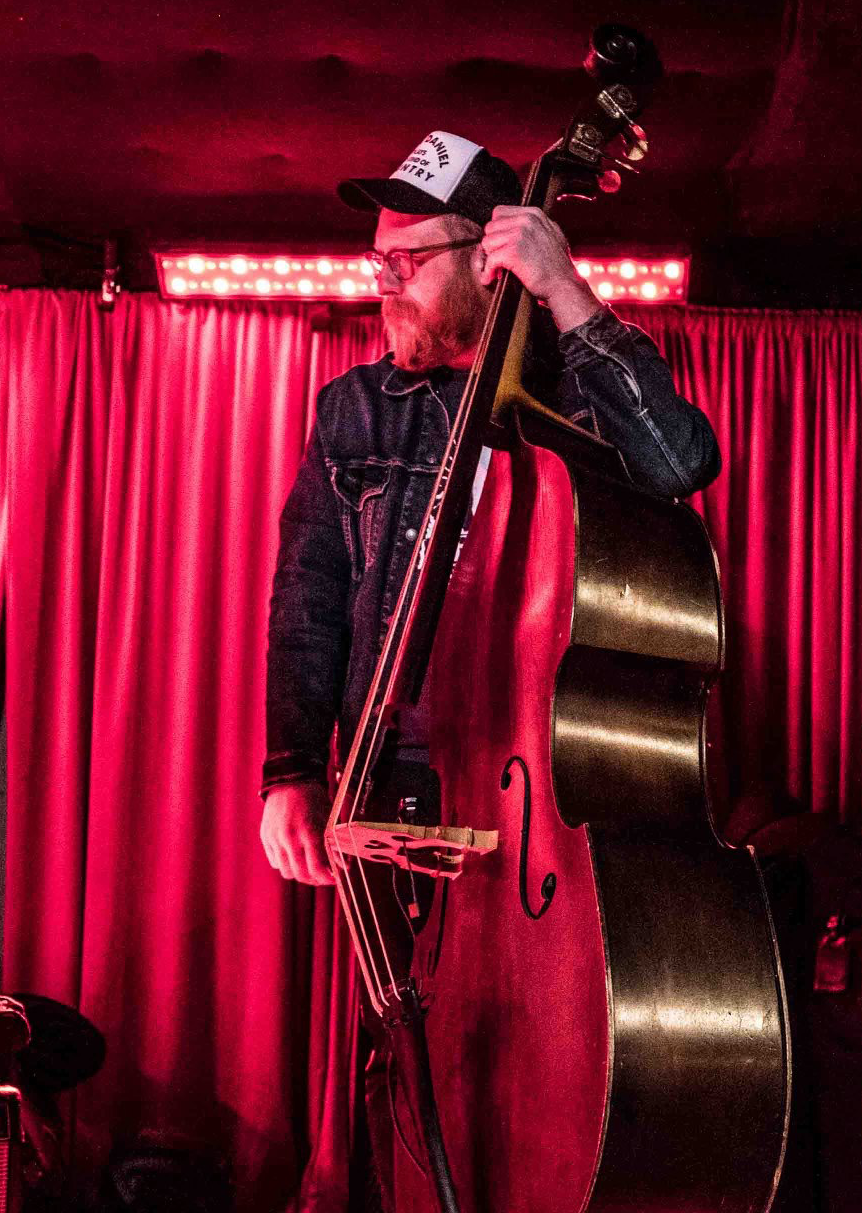 DLTS: Do you have any interest in recording like that, yourself?
HJ: Yeah. For me, it's the learning curve that's always the hardest part. I did get this interface and try to figure out how to use it. But, for me, it can be like banging my head against the wall. I'll get there eventually.
It's really so convenient to be able to make demos at home or make good recordings from home. And the cost of gear keeps going down for decent microphones and computers. So it's really a pretty logical choice, I think.
If you're gonna spend a few grand making a record, you can get pretty great gear for that amount of money.
DLTS: Is your role in these recording projects the same as what we see most often on stage, with you on bass? Or are you wearing more hats than that?
HJ: I have my own band, Huck Johnson and The Jackknives. I actually play guitar in that band. I was a guitar player for a long time before I was ever a bass player. And then when I moved to Texas, I didn't play any guitar for seven or eight years. I just played bass and didn't even touch a guitar.
Maybe five or six years ago, I started my own band just to sort of get back into playing guitar – to use that part of my brain again and front a band. I've been learning – as a trio of just bass, drums, and myself on guitar; just forcing myself into a bare-bones situation like that – to get a little bit better as quickly as I could.
I made an EP, "Mason Jar Martini," with that band a few years ago, and I have enough material for another record. So we'll hopefully get to that before the end of the year, as well.
But then I play bass with a whole bunch of different bands around town.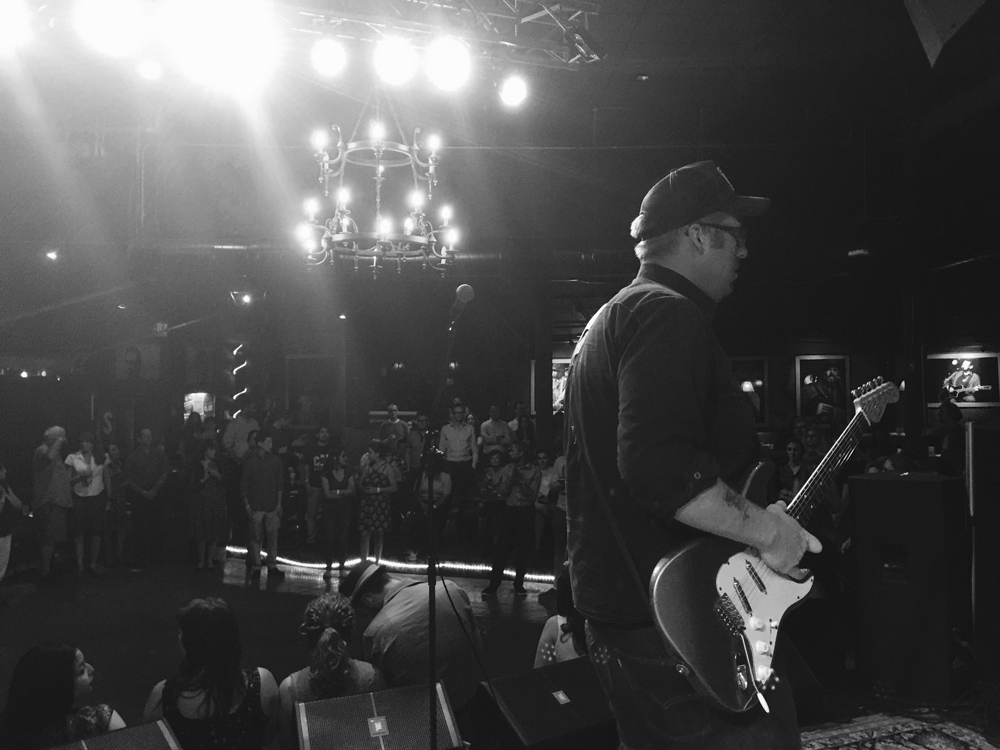 DLTS: Why did you set down the guitar after you moved here?
HJ: I'm from Michigan, originally. I came up playing guitar in blues bands and rock bands. I was working in a music store in Lansing, called Elderly Instruments, and I was messing around on an upright bass that was on the sales floor. A band composed of guys that worked at the music store had their bass player quit, and they knew I had been messing around with it. So they asked and I decided to join their band.
The thing about upright bass is that there's so few upright players around – Austin kind of being an exception – that once you get sort of halfway decent at it, you're never really wanting to work anymore. Guitar players are a dime a dozen. But, man, I can keep myself really busy playing upright bass and I love doing it.
So I've been able to make a living doing that these past 15 years.
DLTS: How many days a week are you holding an instrument?
HJ: Pretty much every day. In 2019, pre-pandemic, I think I played 370-some gigs. So it was probably around 30 a month.
I don't do as much recording as gigging. But I'll usually end up on a few records a year.
DLTS: What do you do with the rest of your time and energy?
HJ: Since my daughter was born, she's been such a huge part of it. I have her half the time, during the week. She's not in school, yet. She'll go to Kindergarten in the fall. So during the week, it's taking care of her and having fun with her.
We love going out and doing stuff: Taking walks, going out in nature. She really loves dinosaurs and paleontology. She's four and a half, so we'll go down to the natural history museum in San Antonio quite a bit, so she can see dinosaur skeletons. There's a dinosaur park out in Bastrop. We love doing stuff like that.
DLTS: Do you have more family nearby?
HJ: Most of my family lives in Michigan or New York. I actually lived in New York for eight months before I moved to Texas. I'm the only person in my family that lives out here.
DLTS: Was it music that led you every step of the way from Michigan to New York, and then Austin?
HJ: I was playing guitar in bands in Michigan as early as 2001. I started touring in 2006, decided to quit that band, and moved to New York City to make my way in music. I knew it was either going to be New York or Austin.
I got to New York after the country music scene had kind of died off. There wasn't much of a rockabilly or roots music scene there anymore. I found myself making music I wasn't super-into.
I was on MySpace at the time, and that's when I saw that Wayne Hancock's bass player had quit. I put in an application and sent him an email. He invited me out for a tour a month later, and I ended up moving to Texas to play with him.
I was with him from fall of 2007 to spring of 2010. That's the reason I moved here, and I ended up staying after that.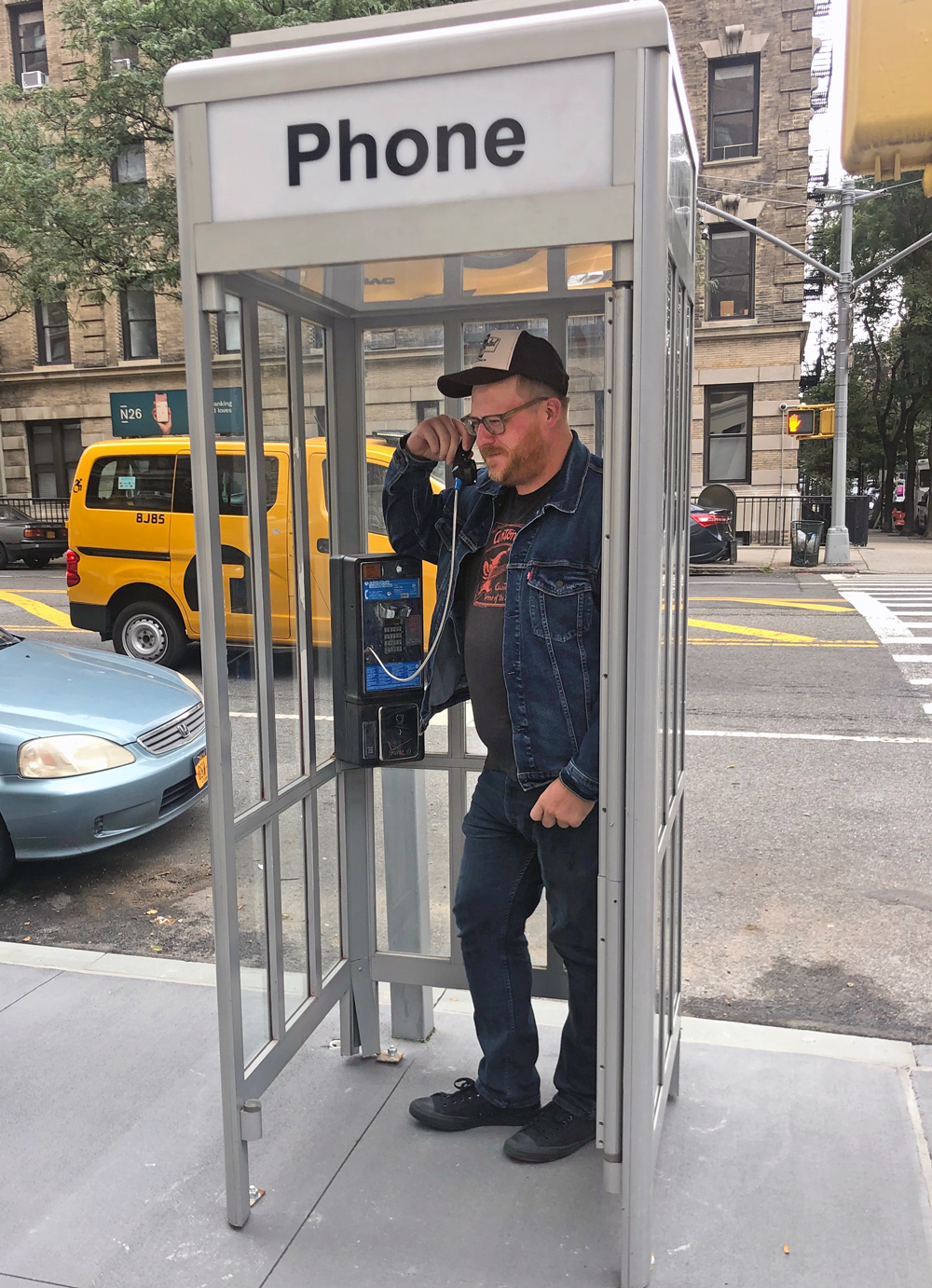 DLTS: If you're not from Texas or certain places, people will often ask, "Why do you care so much about country music?" How does a Michigander like you reply to that?
HJ: There's actually a pretty big roots music scene in Michigan. A lot of people from rural Appalachia moved to Detroit to work in the auto industry and brought the music there. There's actually a Michigan fiddling style, just like there's an Appalachian style.
There's a pretty decent roots music scene there. There's always been a big music scene in Detroit.
My dad was a musician. He was a guitar player and fiddle player in big country bands. He played bluegrass music and all sorts of roots music. My first instrument when I was eight years old was mandolin, and I'd play a little bluegrass. I actually had a bad with my brother and one of my dad's fiddle students – a little trio. We'd do simple little old-timey songs. We played at a couple festivals in Northern Michigan.
So I was exposed to it at a pretty young age, from my dad.
There's a lot of great musicians up there.
I remember Wayne Hancock saying one time, "There's good musicians that come from Canada and Michigan because of the cold weather." You're forced to be inside so much of the year, you gotta find something to do, and woodshedding on your guitar is a good way to spend your time.
DLTS: What music has been on heavy rotation for you this week?
HJ: The first record in a long time that I've sat down and listened to multiple times in one day is Melissa Carper's new record, "Daddy's Country Gold." I absolutely love it. I've been listening to that quite a bit.
I've always got Western swing and big band music that I'm listening to every week. I love jump blues, swing music, and my go-to wake-up-and-drink-coffee music this week has been "Charlie Parker with Strings." It was kind of a controversial record at the time because he used an orchestra behind him. But I think it's a beautiful record.
---