After crafting original country music for multiple bands over the past decade, Melissa Carper released a solo album last week, called "Daddy's Country Gold." It's a pristine collection of 12 tunes recorded in Nashville, backed by Chris Scruggs on rhythm guitar and steel guitar, Jeff Taylor on piano, Dennis Crouch on bass, Matty Meyer on drums, Billy Contreras on fiddle, and guest appearances from Lloyd Green, Brennen Leigh, and Sierra Ferrell.
Though Carper has roots in Austin, Arkansas, and Nashville, she's spent the past six months living on a farm in Central Texas, preparing to promote her latest work, and performing on Austin's stages. She chatted with Dim Lights, Thick Smoke this week to talk about life after a record release, her decision to return to Austin, and a slower, quieter life.
---
Dim Lights, Thick Smoke: What are you most excited about for the week ahead?
Melissa Carper: I just had my album release last Friday at Sagebrush, and that was pretty exciting. I had been anticipating that so much that it feels like everything had built to that. I got some super-nice reviews, and I'm feeling really good about that. So now I'm just watching the sales of the new album come in.
Radio play is happening now. The album made it to No. 48 on the Americana charts in its second week. It'll be fun to see if that continues to go up.
I'm still doing interviews. I'm doing a livestream on "The Boot" Facebook and Instagram pages. Also I'm doing a takeover today of the Women of Americana Instagram page. I'm continuing to do things like that for the album.
I have a show Saturday, March 27 at Central Market North. I'll have Schley Barrack and Gary Newcomb with me. We have a regular Buffalo Gals gig Sundays 8 to 10 p.m. at Sagebrush. That's gonna keep on going. And that's my week, I suppose.
DLTS: That's a busy week! Tell me about the work over the past year that went into getting here.
MC: I actually recorded the album over a year ago in January of 2020 at The Bomb Shelter in Nashville. Dennis Crouch (The Time Jumpers) and Andrija Tokic (Alabama Shakes, Hurray for the Riff Raff) both produced it and suggested instrumentation for the songs. Dennis picked out the players. We had Chris Scruggs on rhythm guitar and pedal steel and Matty Meyer on drums. Dennis played bass on most of the album; I played bass on three songs. Jeff Taylor on piano. They're all incredible. Having a chance to be in the same room playing with all those people was amazing – to hear my songs come to life in this new way. It was really incredible.
I couldn't believe how gorgeous everything was. Sometimes singing with that band behind me, I felt like crying because it was so incredible what they were doing to my songs.
For the first time ever, I decided to get a team behind me for this album. So once I had the masters, I started talking to radio promoter Angela Backstrom and publicist Susan Hamilton, and got Free Dirt Records & Service Co. on for distribution. That was all amazing, and organized by spring or summer of last year.
We had to pick a release date. And it seemed like spring of 2021 was a good time, with everything going on.
I didn't realize how much preparation it takes if you want to release an album with a team behind it. It really does take a lot of time to get everything in line.
The past two months, since I released the first single, has been a busy time for me to get ready for the final release. It's been great, though. It feels very exciting. I'm having a good time.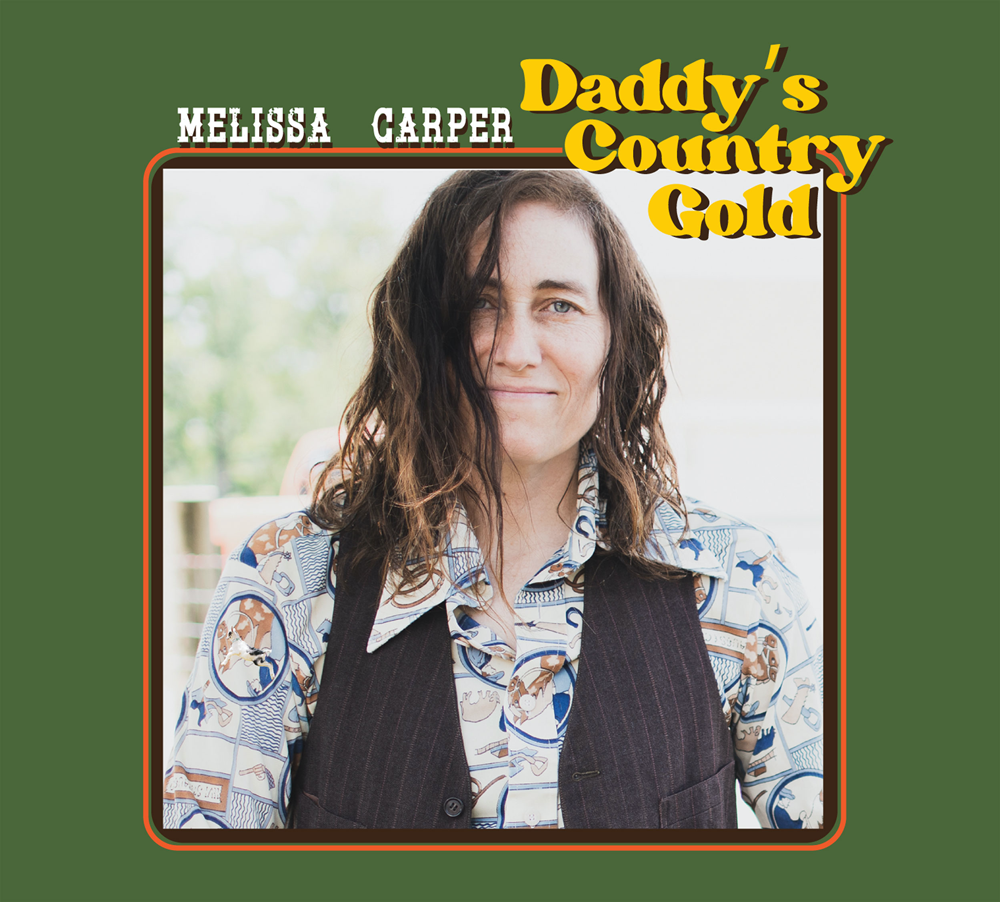 DLTS: You're not new to Austin. But I know you move around, especially between Nashville, Arkansas, and here. How did you land here at this moment?
MC: I moved to Austin in 2009, and I lived here until about 2014. I formed The Carper Family during that time with Beth Chrisman and Jenn Miori Hodges. A lot of folks know me here from that group. I met Rebecca Patek in Austin, too, and we formed a band together, as well, at that time called The Show and Tellers. And now we have a duo together, called The Buffalo Gals. So I have a lot of roots here in Austin. It feels good to have come back here.
I only lived in Nashville for two years. And Arkansas is a home base for me. I actually moved from Austin back to Arkansas thinking I was gonna settle down in the country and that I was done with the city life, you know?
We took a trip to Nashville and were really inspired by the music scene there. So we had to give it a try, around Fall 2017.
We came back to Austin in September of last year because there weren't any more gigs in Nashville at the time – everything was still closed. And we had lived on a farm outside of Austin before we had left. So we decided to move back to that farm and do work trade here. It turned out to be a good decision because there were a lot of outdoor venues that were able to be open, and some indoor stuff that was still happening.
It turned out to be a really good move, and I'm happy we came back to Texas.
DLTS: It sounds like Austin has been a place that's helped you in this time in a way that other parts of the country might've been harder.
MC: I think so. We didn't quite realize that when we moved back. We just knew this farm and our friends that own it. Our rent in Nashville was kind of expensive and our lease was coming up. So, yeah, we kinda went for it and it turned out to be a good move.
I know stuff has opened back up in Nashville now, too. But I don't think there's the outdoor venues that there are in Texas. We've been able to play at outdoor venues all winter long here. It has helped us get through, for sure.
DLTS: You have your own record out now. But The Buffalo Gals seems to be a pretty substantial project for you, too.
MC: Yep, absolutely. We play quite a bit. And with the release of my solo album, I started booking more solo shows, as well, under my name. I don't love fronting a band. I have to force myself to do it. I kinda like sharing those responsibilities with other people. And that's the way The Buffalo Gals and The Carper Family have always worked. We just took turns singing, and we all talked in the microphone. Nobody had to take on that full responsibility.
It feels good to try and be a front person now. I don't naturally do a whole lot of talking. But I'm getting a little more comfortable with it.
DLTS: If it's not your first choice, what inspired you to make and promote a record under your own name?
MC: I write a lot of songs. And I always put my songs on band albums, so they're kind of scattered on different albums. I made one solo album in 2014. But I felt like I wanted to get my best material together on an album. It was more about hearing my songs, orchestrated in the perfect way, and getting to present that. I feel like the solo performances are just part of it now. I'm okay doing some of that.
Rebecca is always playing with me, singing harmony and playing fiddle. She'll always be in my band. So it's not too different if I do a show under my name.
DLTS: Have you heard or seen anything that's turned your head recently?
MC: Listening to the radio since my single was released, I've heard that Charley Crockett has a new album out covering James Hand, "Texas Slim." I haven't listened to that, yet. And I'm really excited to hear that because I love Charley Crockett and I love James Hand. I'm gonna be giving that a listen soon.
Loretta Lynn also came out with a new album that I haven't listen to. So I'm excited to check both of those out.
DLTS: When you're not performing or working on your album, how are you spending your time and energy these days?
MC: Right now, as we speak, I'm supposed to be harvesting green onions on the farm. Rebecca and I work four mornings a week out here on this farm. We work three or four hours in the morning. I do quite a bit of that.
When I have the time, I like to wake up in the morning and meditate in nature. I feel like I've missed out on that for that last week because I got so stressed out and busy. I really enjoy being in nature and trying to slow down, and just enjoy the moment out here on the farm because it's so beautiful to be out here.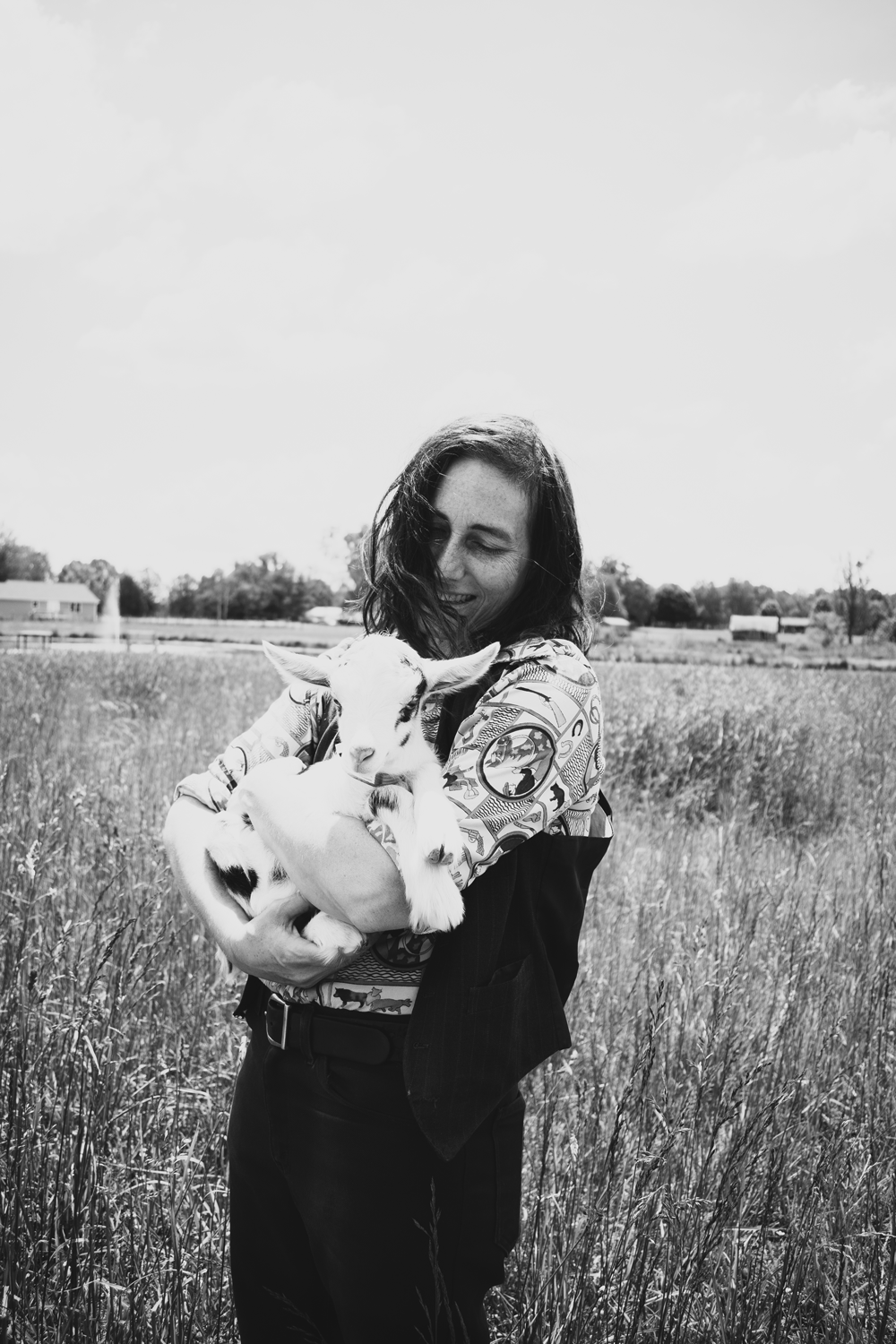 DLTS: What records have been in your heavy rotation over the past week?
MC: I have a bad habit of not listening to a lot these days. I feel like I did a lot of my listening when I was a lot younger. I know that sounds strange. But I enjoy peace and quiet.
My bluegrass band in Arkansas, Sad Daddy, recorded an album last summer and we're in the mixing stages right now. So I've been listening to the mixes of that album. I've been listening to myself!
I don't like listening to myself, is what's funny. I'm really critical of anything I've done.
But I'm excited to hear Sierra Ferrell's new album. I've been listening to some of the singles.
I'm going to guest DJ on Gimme Country radio and I made a playlist, and listened back to a lot of old songs that I've loved. Like Hazel Dickens, Loretta Lynn, Bob Wills, Hank Williams, Jimmie Rodgers. I love the old music. I find myself going back to that more than stuff that's new.
---