John Mutchler is the bandleader for The Golden Roses, an original honky tonk group from Austin, Texas. The band will release its second studio album "Devil's In The Details" Friday, March 19, featuring Mutchler on vocals and guitar, Heather Rae Johnson on fiddle and backing vocals, Troy Wilson on bass, and Shawnie Rose on drums.
Mutchler chatted with Dim Lights, Thick Smoke this week to shed some light on the birth of the new record, the hustle, brisket tacos, and top-shelf Mezcal.
---
Dim Lights, Thick Smoke: What are you most excited about for the week ahead?
John Mutchler: Looking forward to getting this new album "Devil's In The Details" out to the public on March 19. Two shows that week: March 16 at Sagebrush and a March 19 release show at The White Horse, with Aaron McDonnell and Dallas Burrows.
Putting out a record is not just a few days of work. It's months. Between preproduction, recording, mixing, and public relations, we been working on this for a year. This makes the release very exciting and stressful at the same time. You wonder "is all this work gonna pay off?", and you cross your fingers people will listen and journalists will write about it.
Typically we would be hitting the road to support the album. With COVID, that's obviously changed. It's just another challenge on top of a year of challenges. We are up for it, it's kind of exciting navigating these new waters.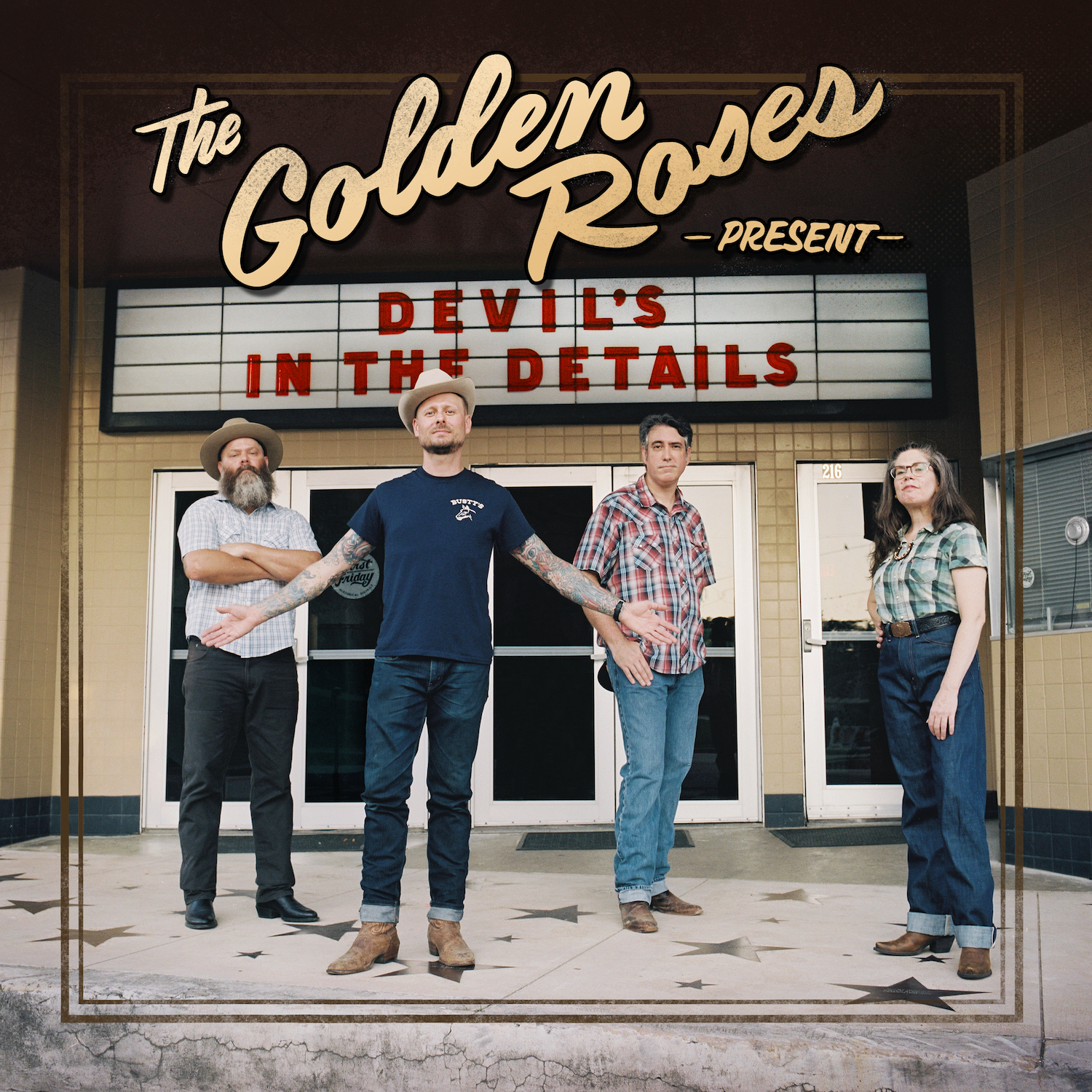 DLTS: Do you say it's exciting because you have some ideas you want try out that you hadn't ever considered before? Or is it exciting because you have no idea what will happen?
JM: Exciting for the unknown, I would say.
DLTS: What motivated y'all to make "Devil's In The Details"? Were you stir crazy? Or did you have something to say? Why did it come together at this moment?
JM: It's a new era for this kind of music. Its audience is growing and larger media are taking a look. Playing live is what we get off on, but putting the songs on record is a whole other high. People in Cleveland don't get to see live music like this, they sure as hell crave it, and therefore want to hear the records.
DLTS: Some artists fancy their band as a group of "country music missionaries." I've heard others describe their band as an outlet for their own desire to play a certain style, while they form other bands to explore another style. What's the purpose of The Golden Roses for you?
JM: To make music that I love with my best friends. That about sums it up for me. I been playing since I was 12. I just don't feel like myself if I'm not playing music.
DLTS: Did y'all become best friends through the band? Or were you close before you decided to perform together?
JM: Shawn (drummer) and I have been friends since childhood. Troy (bass) and Heather (fiddle) have become so close over the years. Hours in a van and many a night crammed into one hotel room will do that. Tony is our newest addition on steel. He fit in right from the start. Let's see how he does on the road.
I consider myself a very mediocre musician. Heather, Troy, and Tony really have all of the knowledge. I learn something from them every time we play. They push me to be a better singer, song writer, guitarist, and band leader.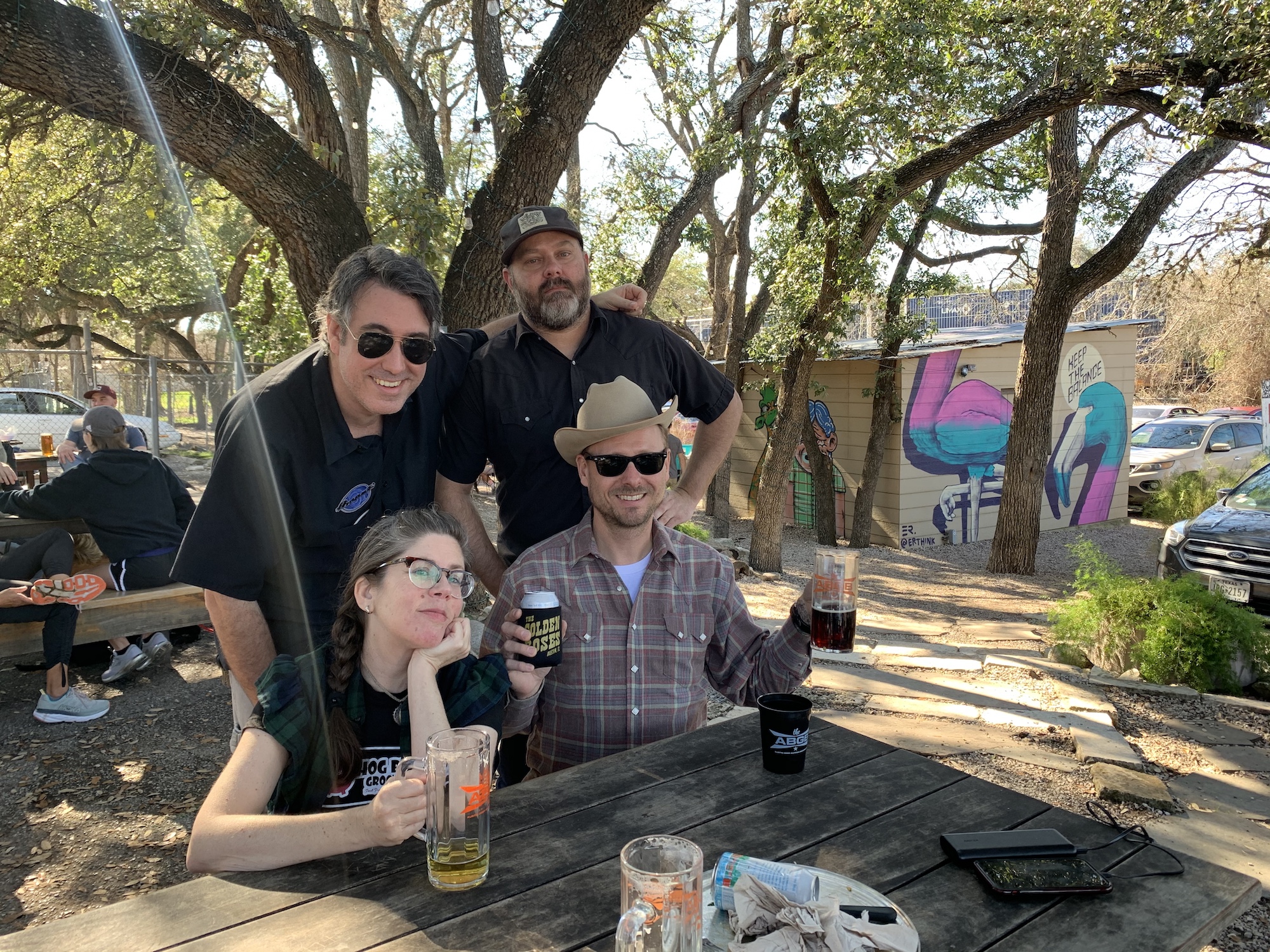 DLTS: When you're not toting your guitar around town, how are you spending your time and energy these days?
JM: Well, on top of working a full time job I have been working with our PR agent to promote "Devil's In The Details." I've also jumped back into trying to book gigs.
When I get extra time, I catch up on reading. Current books have been "Gypsy Songman," the Jerry Jeff Walker bio, "The Improbable Rise Of Redneck Rock," and a book about ninjas.
My partner Melissa and I find time to get out. We love to just put on tunes and drive, explore the Hill Country.
DLTS: If someone tipped you $1,000 tonight and you had to spend it the next day, what would you spend it on?
JM: I'd give it straight to the band. They worked for an entire year for free to pay for this record. If I had to spend it, I'd take them all out for a super fancy dinner.
DLTS: You have a restaurant in mind?
JM: Ohhh great question!! I'd take them to Suerte. Brisket tacos and top shelf Mezcal for everyone.
DLTS: You're killing me. Take me now. Okay, last one and I'll let you go: What records have been in your heavy rotation over the past week?
JM: Easy one! The first Joe Ely record, Emmylou "Luxury Liner", best of Townes Van Zandt, and Creedence Clearwater Revival's "Willy and the Poor Boys" – all vinyl.
Listen to tracks from "Devil's In The Details" before its release Friday, March 19, 2021
---